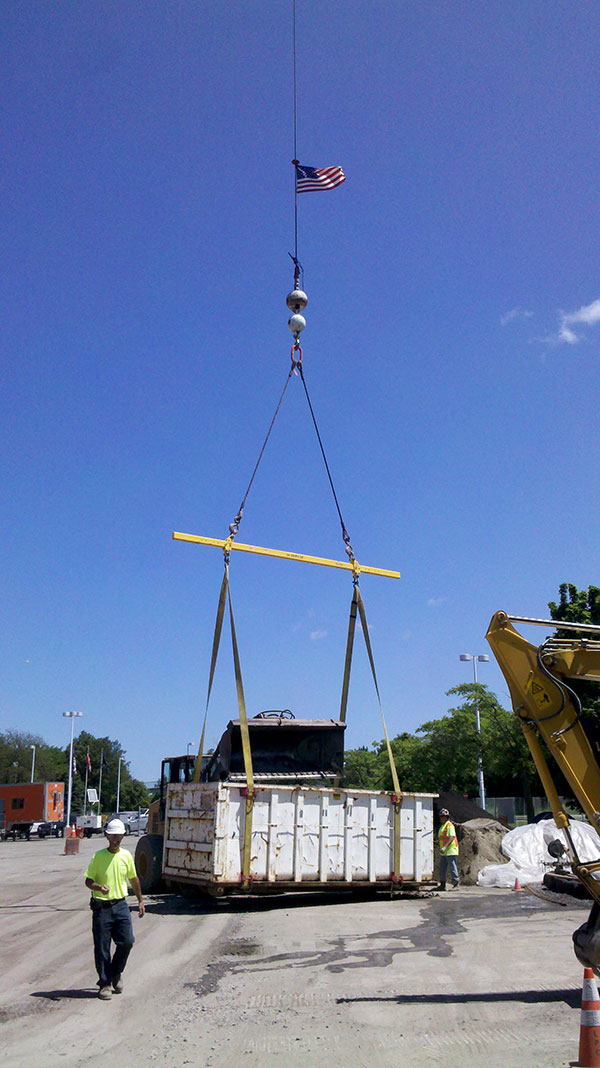 About ELT
Engineered Lifting Technologies, Inc., (ELT Lift), is an industry leader, with decades of experience in the development and manufacturing of below-the-hook lifting devices for cranes and hoists.
Located in Orchard Park, New York, ELT Lift creates standard and custom designed products for clients in various industries. We pride ourselves in designing and manufacturing high quality products for our customers across the globe. Here at ELT Lift, we have an Engineering team with vast experience at designing products that will surpass your expectations, Certified Fabricators who adhere to all industry standards and safety practices, and the best Customer Service in the industry. We take pride in ensuring quality and customer satisfaction in everything we do and are committed to the success of our customers.
For a Product Quote or additional information about Standard Lifting Beams, Spreader Beams, Adjustable Spreader Beams, Personnel Crane Baskets, C-Hooks or other products, please contact us at 855.800.9568, email us at webinfo@eltlift.com, or use our Contact Form. We are "Engineered to meet your expectations."
Thank you for learning more about our company, and we hope to hear from you soon.
Interested in a career at ELT Lift? Click here to  view our job postings.
Made In The USA
Engineered Lifting Technologies, a leading manufacturer serving the material handling industry, is proud to state that all lifting fixtures are designed, engineered, assembled and tested in Orchard Park, NY, USA.