Crane Operated Material Basket Project
A large company has a Port side facility for the shipping, loading and unloading cement.  Their base of operation is a ship with multiple level.  They needed a Crane operated Material basket to bring supplies up to the higher level platforms.  They needed custom "half height" access doors to allow personnel to retrieve the supplies from inside the basket without climbing in.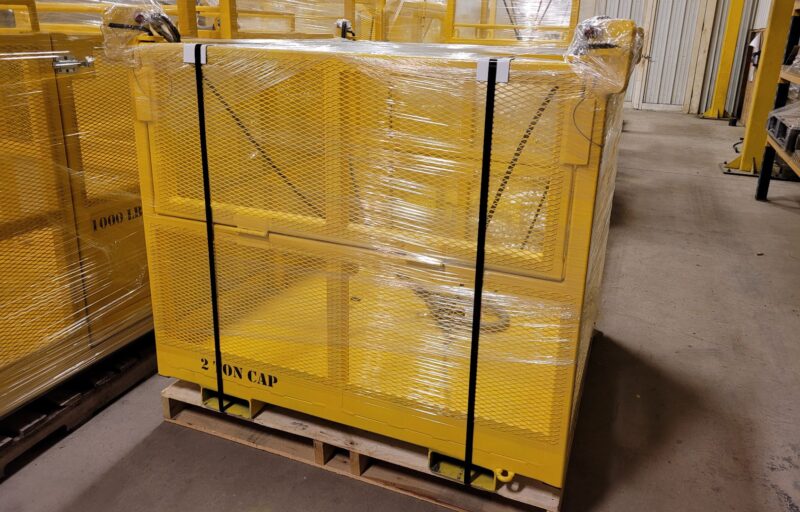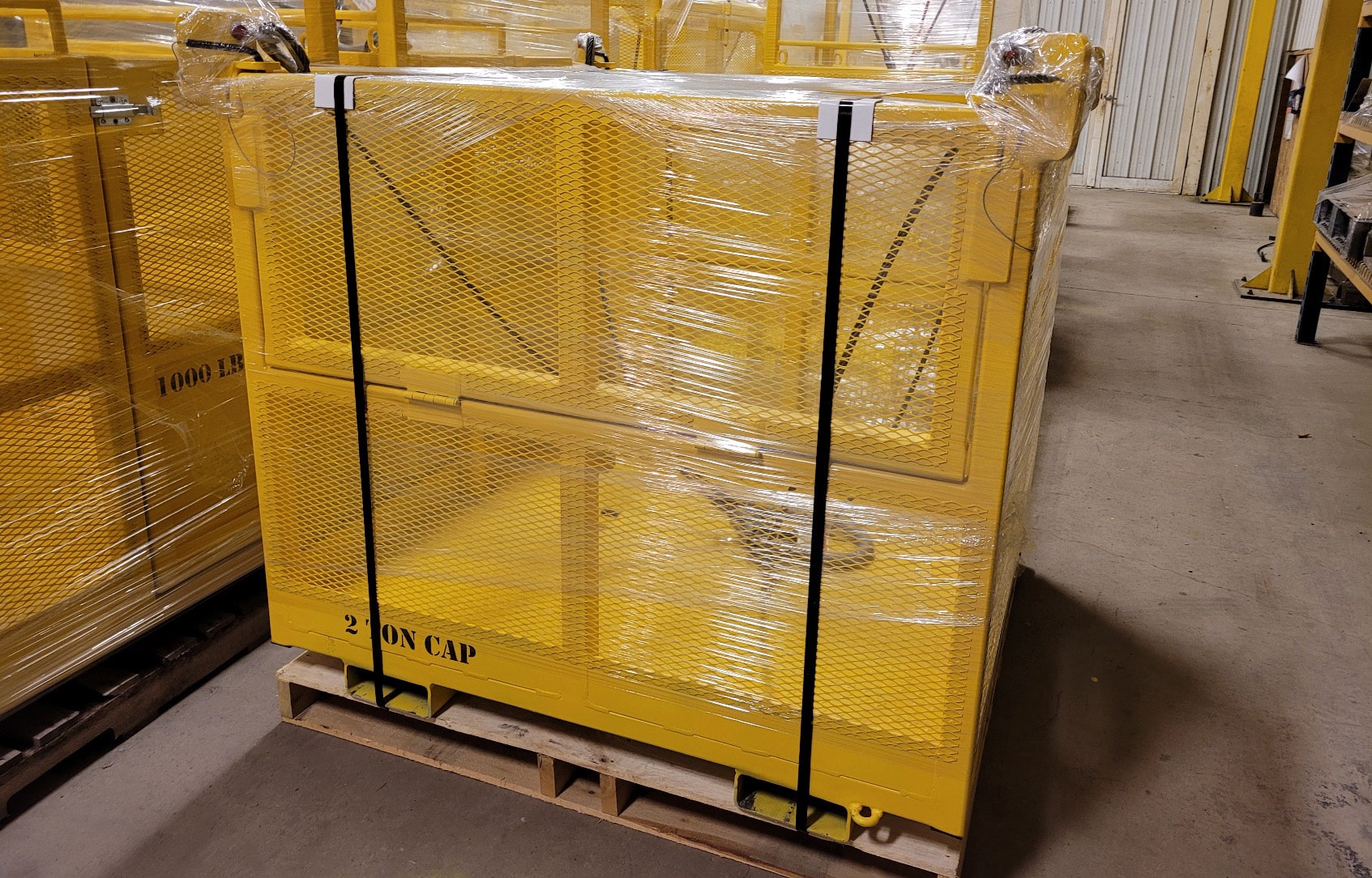 ELT modified their standar Basket design to incorporate this customer's specific need!
The customer received and put the material crane basket right to use.  They have been very satisfied with high quality of the basket and its overall function.