What Are C-Hooks Used For?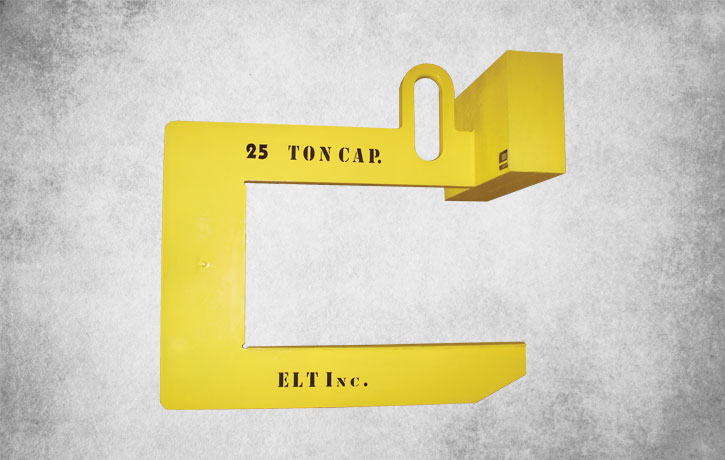 C-Hooks, also known as Coil lifting hooks can be built in a variety of different styles, offering versatility and efficiency in the way you handle your lifting projects. C- Hooks are most commonly used for lifting, carrying, and/or stacking steel coils, sheet steel, paper rolls, and heavy-duty material handling.
With a proper coil lifting hooks, your business will be able to do the following and more:
–          Effective coil handling by addressing your lifting efficiency and different production needs.
–          Lift coils of sheet steel into production quickly and safely.
–          Maneuver coils into narrow clearances for effective production space utilization.
Different types of C-hooks
Depending on your lifting needs, the C-hook best fit for your project will be based on your material, lifting distance, and clearance. Below you'll find the most common coil hooks that can be custom-built for your business.
Close Stacking Coil Hook (CSC) – has a shorter upper which gives you the ability to handle coils in confined spaces. The coils can be of various widths as long as they are flush against a vertical surface.
Silt Coil C- Hook – has a longer lift arm which allows the lifter to lift multiple coils at once that are equal to the maximum coil width. Built with high-strength alloy steel, the silt coil C-hook can efficiently move in confined areas for loading and unloading.
C-Hook Application Information:
Radius in corners reduces the stress concentration points in critical areas without interfering with the lifted object.
Integral lift loop reduces clearance and headroom. Requires less maintenance compared to conventional welded lift loops.
Arc top to better fit the contour of the coil, preventing sharp edges from damaging the product.
Lifter can be easily maneuvered with guide handles.
Counterweight hangs to balance both empty and loaded lifter.
For additional protection, optional urethane bumpers can be added.
Standard Working Load Limit: 1,000 to 100,000 coil lbs.
Standard Coil Widths: from 24 to 84 inches
Standard Vertical Clearance: 16 to 44 inches
---
Let ELT Find or Manufacture the Best C-Hook For Your Business
Proper lifting equipment can greatly impact the efficiency, safety, and profitability of your business. At ELT, our team is ready to help you identify, and manufacture the C-hook that perfectly fits your needs. Whether it be an off-the-shelf solution, customized, or one-of-kind, we're here to help!